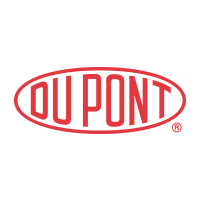 DuPont
Is a multinational company tackling some of the most complex global challenges, DuPont offers a great degree of diversity and stimulation for those who are problem solvers at heart. We create careers for people who want to make a difference with science-powered solutions, created through collective ingenuity, inspiring exceptional careers.
For more than 200 years, DuPont has brought world-class science and engineering to the global marketplace through innovative products, materials and services for markets as diverse as agriculture, nutrition, electronics and communications, safety and protection, home and construction, transportation and apparel.
Today, DuPont is working to solve the unprecedented challenges as world's population climbs up to 9 billion in 2050. Together, we believe we can provide nutritious food for people everywhere, decrease dependence on fossil fuels, and protect people and the environment for generations to come. Gain a sense of the inspirational stories our people build while working to solve these big challenges by clicking on: Energy, Food and Protection.
Come be a part of our Community of Solvers.
You're Now Leaving This Site
JPMorgan Chase is not responsible for, and does not provide or endorse, this third-party site's products, services or other content. Our privacy and security practices do not apply to the site you're about to enter, so please review the third party's privacy and security practices.